Alberta Chapter | Members' Clubhouse
Find out what is happening at NGCOA Canada and check out the latest news.
​​​​​​​
News
Featured articles from NGCOA Canada's May Edition of the hub newsletter.
Ready To Hit The Ground Running
After a whirlwind week-long orientation at the NGCOA Canada head office in Ottawa, I am ready to hit the ground running as your new NGCOA Canada Regional Director for Alberta. I am beyond thrilled to be back in the business of golf and in a role that allows me to assist member golf courses in Western Canada in taking full advantage of their NGCOA Canada membership benefits. While I know many of you already, there are so many I have yet to meet. I am looking forward to getting out on the road and meeting as many of you as I can throughout this coming season.
In the meantime, please reach out to me at jprobert@ngcoa.ca or 866-626-4262 extension 40 for any information, support or assistance you may need.
Your Feeback is Essential
Last week we distributed an electronic member services survey to ensure that we are continuing to meet your needs and to see where we can further assist your business today and in the coming years. We hope you can find a moment to respond to the survey which should take no more than 15 minutes to complete. All respondents will be entered into a draw to win a $100 gift card.
Click here to respond to the survey if you have not already done so. Survey closes midnight on May 10.
Hiring? Register for the new Ukraine Job Bank
The federal government's Jobs for Ukraine web page is a free, bilingual website that provides access for employers to thousands of potential employees and offers a free and secure space for job postings.
If you would like to post your job openings for Ukrainian nationals in Canada, please click here to create an employer file on Job Bank and follow the steps to post your positions for Ukrainians.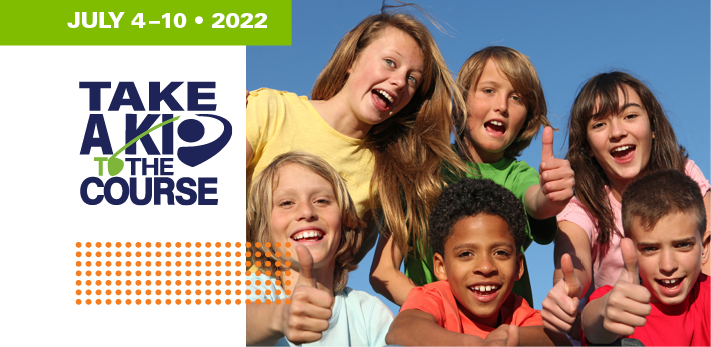 Register For 2022
Planning your 2022 Junior Programming? Make Sure to include Take A Kid To The Course!
Registration is open for the 2022 program that runs from July 4th to 10th. Offering one free round of golf to a junior under 16 with a paying adult, this program is a proven way to grow junior golf at your course.
To register your course today, please click here.
Contact
Please contact me at ay time if you have questions or need more information on any of the NGCOA Canada programs or services.