Spotlight
Introducing Our Newest Partner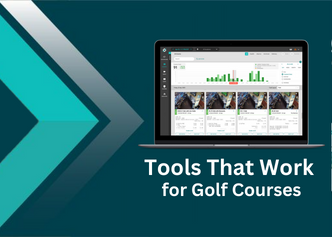 Solink is the leader in video security for businesses of all sizes. Solink's hardware and software is purpose-built for business owners, IT and security teams. Solink integrates with over 200 solutions to help give visibility into business. With over 12,000 customer locations in 15 countries, Solink helps provide customers of all sizes with peace of mind for their security and operations. Solink has built a reputation as a trusted partner that solves real business problems for many of the world's most respected brands. For more information, visit solink.com. Find Solink on Facebook, LinkedIn or Twitter.

Savings of up to 40% when choosing SOLINK
NGCOA Canada's newest Golfmax Partner, Solink offers video analytics and surveillance for golf facilities which makes it easy to create a safe and secure environment—on the fairways, in the clubhouse, during events, and more while also reducing operating and maintenance costs.

Solink is able to source cameras and have them installed or work with a trusted local contractor in your area.

To learn more about how Solink provides business and operational insights to grow your revenue, improve golfer experience, and save time and money in the process please contact Brennan Turner, Accounts Executive.

Click here to see last weeks partner announcement.